Recipes for Wonder Assembly
"I have just gone around the school and the children are just buzzing from your wonderful visit. It has been an amazing opportunity to inspire our children"
– Joanne Cox, Willowbrook Primary School, Brentwood
"Alom came to our school to help to promote reading and science in our school. His suitcase full of experiments gave the children the awe and wonder that, I'm sure, will produce physicists and chemists of the future! Alom has also helped to give our children, who speak a range of 39 languages, the inspiration to aim high for their own futures. A fantastic visit I would highly recommend."
– Penny Ogden, Lead Practitioner, Greeenbank Primary School, Rochdale.
"Our students were so energised by Alom's workshop. Each one left with their curiosity about the world around them well and truly fired up. His brilliant approach – withholding simple answers and instead focussing on asking the right questions – had our young people thinking like scientists. Wondrous indeed!
– Matthew Harvey, Marymount International School, Rome.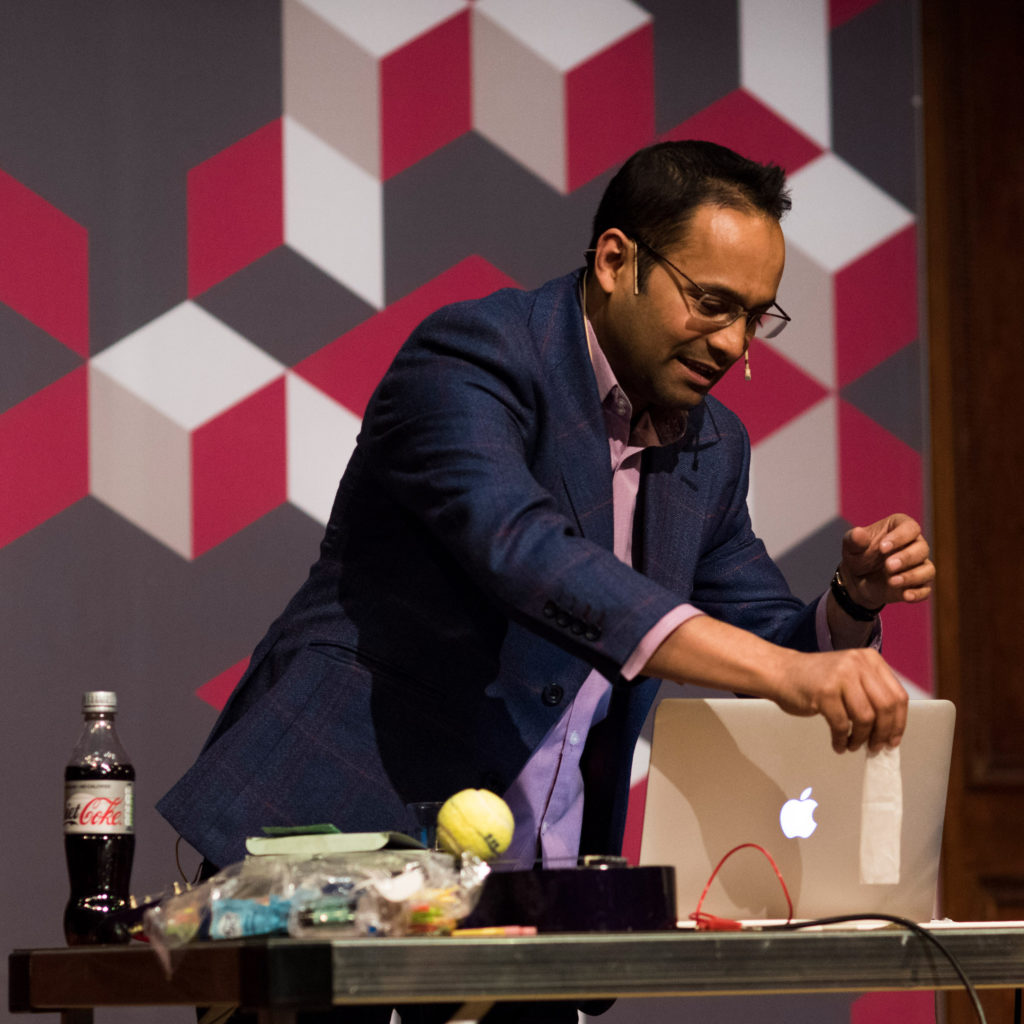 What is science? What do scientists do? How can children do real science at home? These are just some of the questions I answer in this assembly for primary schools as I share my passion for science through a series of spectacular demonstrations of scientific phenomena using household materials. Based on the ideas in my book Mr Shaha's Recipes for Wonder, this assembly is the perfect way to get the whole school enthused and engaged with science.
Click here for details of fees, or get in touch to discuss your school's specific needs.