Paper Pinwheel
I was at the seaside last week and these were on sale in many of the shops. They're invariably made of plastic and I suspect many of them end up in bins within a couple of days. The much more environmentally friendly design shown in this video is really straightforward to make (although you might need to fiddle a bit with the drawing pin), and would be easy to modify to make something more permanent, say, for a garden decoration. Like many of the activities in the book, I've deliberately keep it simple because I want you experience the satisfaction of improving upon it for yourself.
EXTRAS: Here's a great short video from National Geographic on how wind turbines work to generate electricity. Below is an infographic from turbinegenerator.org about the evolution of wind turbines: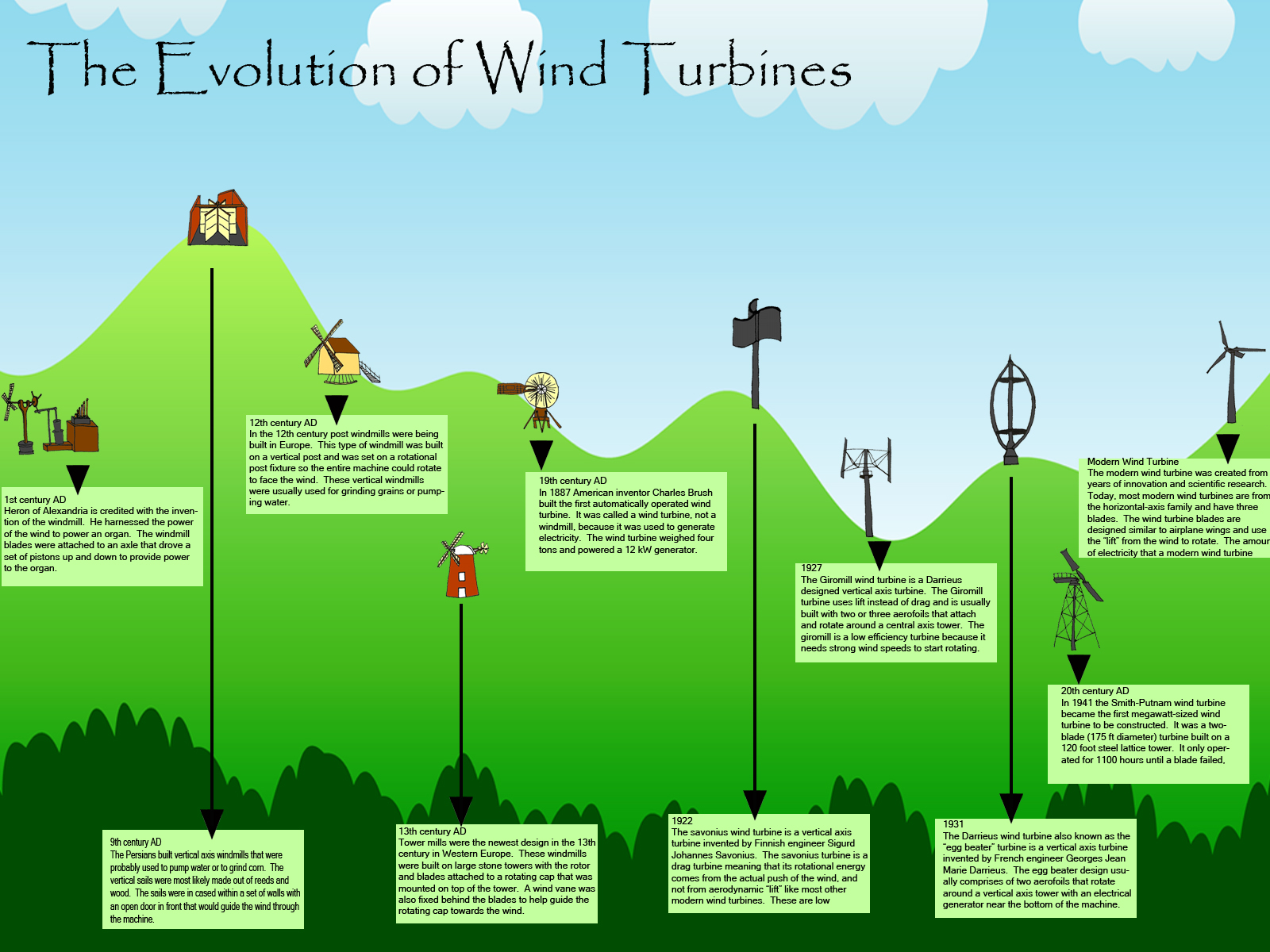 MORE GOOD STUFF: Click here for more activities. I'll be publishing more videos of activities from my book over the coming weeks. Check back here, follow me on Twitter or subscribe to my YouTube channel to make sure you don't miss them.